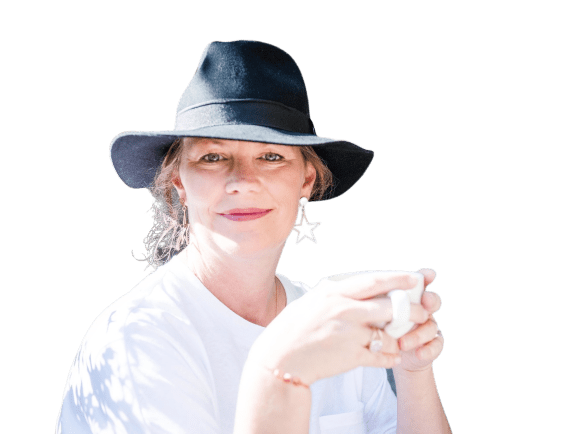 LUMINATE: 90 days to shine bigger and brighter
*  No obligation or commitment
There's a huge opportunity for you right now
Marketing has shifted massively in the 20 years I've been working in the industry. 
And you're a heart-centred kitchen table business, wanting to attract better clients and put yourself out there, but not achieving what you want to achieve.
Wanna know why? You're being fed continual lies. You're told that you need to be a content marketing guru. That you need a bigger following. That you need to be on Insta all day every day.
What's more, the stories you tell yourself are based on other people's stories about you. I'm not good enough at sales, etc etc (just because you once worked in a call centre and felt sh*t at it). Does this all sound familiar?
But what I know is this. There are NO magic bullets, BUT there is a way to stand out, to shine your light brighter than others. To build a sustainable business that is profitable and feels brilliant AF too. And what if I were to tell you you've already got "it" within you.
STOP, SAY WHAT?
That's right.
Your secret weapon is you. 
The space is already there for you.
But before we can shine your light onto full beam, we've got to do the inside work. To give you confidence that you're aligned with what you're doing.  To help you step into your power with clarity and grace and flow.
LUMINATE is a 90 day programme to launch or up level your business and attract more of the clients you want. In those 90 days we will dive deep into the heart of your business, working from the inside out to get you absolutely connected, raise the energy you're putting out to the world.
Then, we'll go deep into the relationships you want to have, that are 100% aligned with the essence of you and we'll work to attract the right type of clients and use stories and messaging to turn them into raving fans.
What you'll come away with.
– Clarity about exactly who you want to attract.
– A really focused and compelling niche brand that your dream clients will find irresistable.
– A clear + compelling message that speaks right to the heart of your dream clients told through the art of storytelling.
– Confidence to attract more of the quality of clients you really want.
This is a programme for you if you're ready to step into your space and act like a magnet to more of the clients you want.
To really understand and define your niche so you can become known for the ONE thing.
You need the ongoing support and accountability that 121 coaching gives you. You're ready to really achieve and receive. You really vibe with my message.
Your investment: £2,500 or 3 payments of £950
What you'll get:
Fortnightly 121 workshop sessions via Zoom over a 90 day period.
A bespoke programme will be developed at the start of our work together.
Weekday access to me if you need additional support and I always send weekly voice notes to support you and encourage you on.
A bonus 121 with Tony Drant (my husband) to help you get all the tech in place that you need to support you going forwards (a FB ads strategy, or automated email process depending on what you need.
Kelly Back

"I can't tell you how valuable my sessions with Ruth have been. Changing direction with my photography business has been difficult, I've had mixed ideas and thoughts for years and Ruth has guided me through the fog, helped me dig deep into my dreams and goals to develop a clear and focused brand plan and vision for the future.  I would never have thought that it was possible to have a business that i'm not only passionate about but works around my lifestyle!"
Claudia De Sabe

"I'm a tattoo artist and with the help of Ruth Hoskins I just launched our family business online. I met Ruth via Mothers Meetings and we met up a few months back. Since then she helped me to find an identity for my brand and have a 5 year plan with it.  She helped me to dare to dream really big and to say out loud what was in my head. I never had a coach and it was a powerful experience. She is so lovely and knowledgable.: Deco Boco 
Book a 30 minute chemistry call to see if we're a good fit.