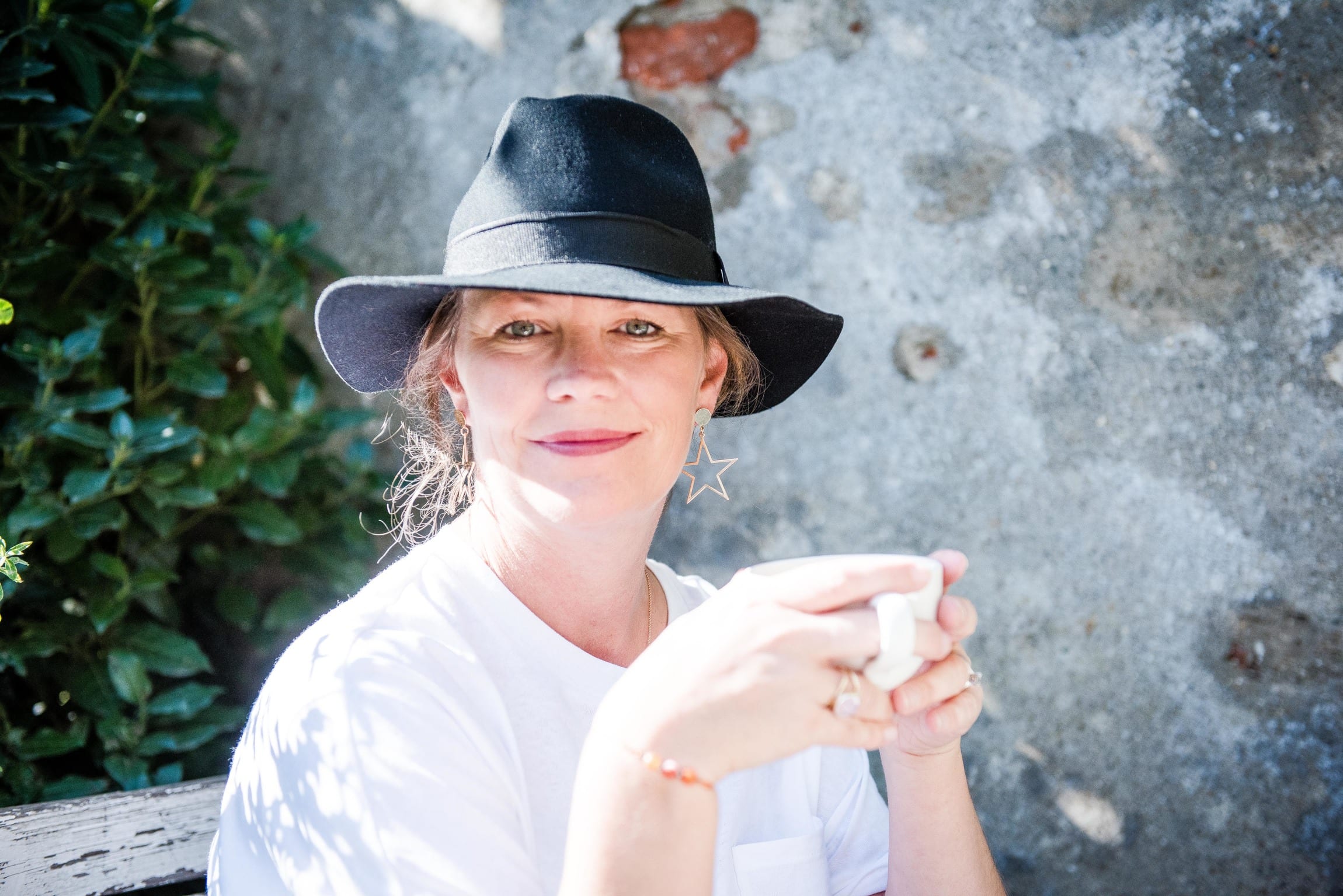 Like you probably are, I'm multi-passionate and that's reflected in the work I do. It's a funny old thing isn't it, asking people what they do rather than who they are?
With my husband, Tony, I founded Wonder, an online agency for people growing online businesses. We help people build stories around the people they want to attract and use paid ad strategy to reach their business goals.
The world of marketing can feel a little murky sometimes, but we believe in feel-good marketing where audiences are empowered. 
As a mentor, I love to work with writers, copywriters and creative business owners to help them create businesses their love.
But, like any love story, the path never does run smooth. Here's how I arrived at where I am today.
Once upon a time I graduated from film school – it was 1998. I got a job flying around the world and teaching people to "write for the web", organising conferences with major world figures as speakers and setting up a business TV channel broadcasting out of Pinewood. I found my 20s hard (they're a turbulent time, right?), living in a structured world when I'm hugely ADHD. 
But luckily, working in the creative world in London helped me accept myself and express myself in ways that made everything OK. And to get paid to tell stories? Well that's like liquid gold to my DNA.
When I first got pregnant I was working for a digital agency, as a client partner, it's where I met my husband (he was the head of Tech) and in the aftermath of the craziness of new parenthood, we moved back to York and I set up an agency.
I don't know how but I attracted world-class brands like Jumeirah and Wedgwood and Unilever and we turned into a content marketing agency, employing 8 ace people and turning over multiple six figures.
Success on paper, right?
The reality was very different. I got badly burned out. Big time. Running a traditional business model was too much for my energy sensitive self and I got sick. I got diagnosed with breast cancer when I was 38; a mum to two small girls, looking after my terminally ill mum and running an agency.
I'm no stranger to radical rebirth and carried on with the business all the way through my treatment, but I knew something had to change.
We took a family sabbatical, moving to Barcelona just days after my treatment finished – a change isn't just as good as a rest – it's way better. Taking a break in the Catalan sun for two years was the healing remedy I needed.
When that chapter finished, I knew it was time to work with brands and people again. People who really wanted to build audiences, launch high-performance campaigns, or scale their creative business. And you know what, despite lockdown I've been busier than ever, as businesses look to remodel and launch new digital channels and products.