Brands and businesses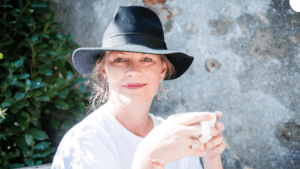 Hey, I love to work with brands and businesses who share my passion for for building real relationships, are ready to create deeper chemistry both with their employees and with their audiences.
Smart, forward-thinking brands who know that the content game has changed. Who know that audiences want to connect with human brands and are prepared to make this investment.
I'm Ruth Hoskins, a chemistry coach and messaging specialist who can help you create a better, deeper, connection with your audiences and people.
I've attracted clients such as Wedgwood, Waterford Crystal, Jumeirah, Unilever and La Perla through high-impact content.
As well as growing my own successful business, I've also worked in the corporate world helping to run global scale events that included nobel peace prize winners as speakers, created an international business TV network, taught people how to "write for the web" – this was in 99! – and also cut my teeth working for a leading London digital agency as a client partner too. The whole shebang!
And when I designed my dream job – being the world's first chemistry coach – it was based on my innate talents of connection, the psychology of attraction and my 20 years experience in creating high-impact brand activates and content strategies.
I can work with you on:
Identify and communicate your brand's internal chemistry through a bespoke consultancy package.
Work with you as part of your emotional well-being programme.
Help you understand how to get your teams working in their zone of genius.
Collaborate on workshops and events.
I'd love to talk to you to uncover where you're at right now and figure out what it is you need please send me a message here and I'll be in touch with a few questions to make sure I'm prepared.
Not a form fan? You can email me at hi@ruthhoskins.com
Want to talk more?
If you'd like to talk to me further about working with me, please book a call using the button below. 
I can't wait to hear more about your brand or business.
You can also connect with me over on LinkedIn.